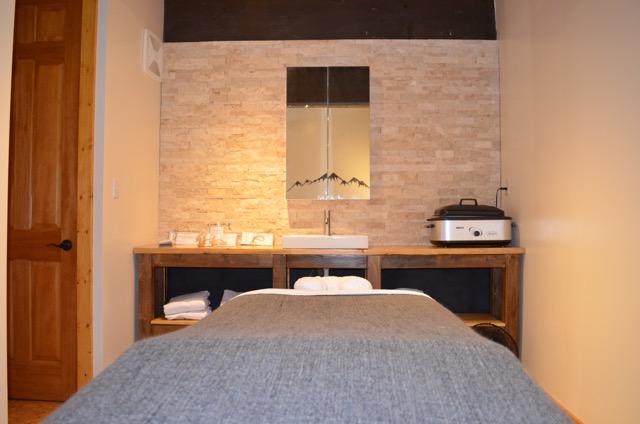 Investing in bodywork is an investment in your health.
Myofascial Release (MFR) ($75/60 minutes, $110/90 minutes)
ZenJen's most common form of bodywork. Myofascial Release will safely and gently release the entire Myofascial complex for lasting and comprehensive results and authentic healing. Women, bring shorts and a jog bra. Men, bring gym shorts. Please refrain from using lotion. ZenJen is trained in John F. Barnes Myofascial Release.
Integrated Swedish Massage ($40/30 minutes, $65/55 minutes, $90/90 minutes)
This is Zen Jen's most popular form massage. This Integrated Swedish Massage incorporates the fluidity of the Swedish Massage strokes yet adds a touch of deep tissue and Reiki to trouble spots. Clients love this restorative style.
Deep Tissue ($45/30 minutes, $80/55 minutes)
Sometimes people need more focused body work on nagging areas of tightness and pain. Deep Tissue massage focuses on a limited body area (back/neck, legs/hips) and deep pressure is predominately used throughout the session. *Please note that most people who want/need Deep Tissue Massage actually receive longer lasting (and sometimes permanent relief from JFB Myofascial Release.
Hot Stone Massage ($70/55 minutes, $100/90 minutes)
Relax and enjoy the warmth of 50+ hot basalt stones as they are used to massage your muscles. A fabulous treat on a cold winters day. Compliment a regular Swedish massage with an add-on of 10 stones. All hot stone and hot stone add-ons must be requested when scheduling.
Pregnancy Massage ($65/55 minutes)
A pampered massage that helps to reduce the various discomforts associated with pregnancy.
Sports Massage ($40/30 minutes, $65/55 minutes, $110/90 minutes)
Chair Massage ($1/1 minute - minimum of 10 minute session)
Chair massage is a wonderful quick way to rejuvenate oneself. Clients are fully clothed while seated in a specially designed massage chair. Head, neck, back, arms and hands are the primarly focus. You'll leave the chair mellow, relaxed and tension free.
Certified in: Swedish, Deep Tissue, JFB Myofascial Release, Thai Yoga Massage, Pregnacy, Sports Massage, Reiki, Reflexology and Chair Massage.
Jen has the the following certifications/licenses:
ACSM Certified Exericse Physiologist (EP-C)
Board Certified in Theraputic Massage and Bodywork (BCTMB)
Colorado Massage Therapy License
Zen Jen accepts cash, checks and major credit cards